Jobs & Careers at
Write Way Designs
Google+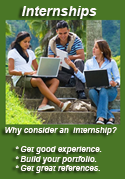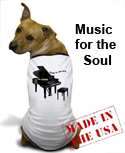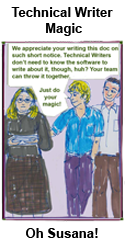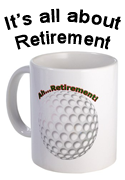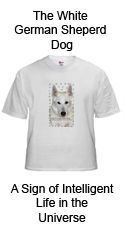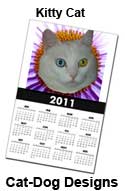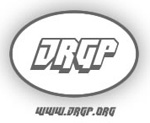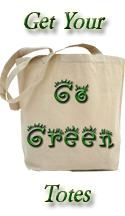 Susana Rosende
Create Your Badge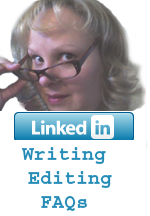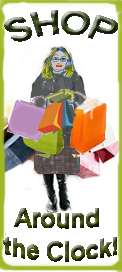 (Your ad could
be here!)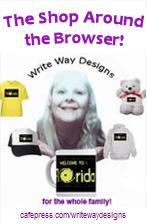 (Your ad could
be here!)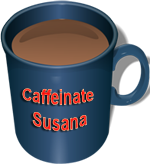 (Your ad could
be here!)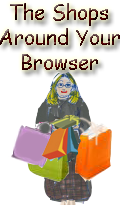 (Your ad could
be here!)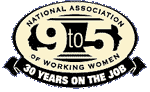 About Our Team

Susana Maria Rosende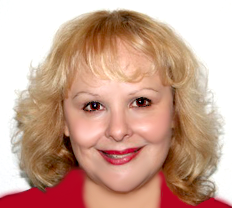 Write Way Designs is the dream child of Susana Maria Rosende. Susana has been writing and drawing all of her life, and has been involved in all aspects of documentation and design since her college days. Currently, Susana has over 20 years experience in professional written and visual communication, mostly as a technical writer in the IT and DoD industries. For almost two decades, Susana has been involved with the software development life cycle (SDLC) from business analysis, requirements definition, UML generation, and documentation--to unit testing, acceptance testing, deployment, and maintenance. She is also experienced in writing and editing operation and maintenance (O & M) manuals and Interactive Electronic Technical Manuals (IETMs) for the military, following standards, styles, and methodologies, including MIL-STD-40051-1, MIL-STD-40051-2, MIL-STD-2361B, MIL-HDBK-1222C, MIL-STD 38784, SCORM, SCRUM, Agile, ISO 9000, and S1000D. In the commercial world, Susana has extensive experience writing and editing end-user software manuals, systems and software functional requirements, proposals, policies and procedures, online help, and training guides and materials. Susana is also a highly insightful and detail-oriented Resume Writer.
Management and Education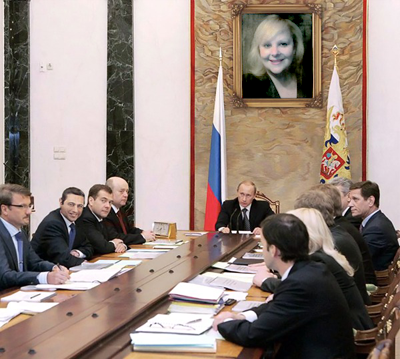 Susana has 10 years of management experience as the Technical Publications Supervisor of a Tech Pubs department, while simultaneously managing Write Way Designs, Inc. and three online T-shirt shops: Write Way Designs Art Gallery and Gift Shop, The Corporate Trenches Comics Shop, and Oh Susana! Cartoon Boutique.

Susana believes in life-long learning. In addition to a BA in English/Technical Communication from the University of Central Florida, Susana also has an extensive background in Visual Arts, since she double-majored in English and Art at Rutgers, the State University of New Jersey, in New Brunswick. Additionally, since 2002 Susana has studied Digital Design and Web Programming, including Introduction to Flash, Web Programming, XML, ASP.net, Visual Basic, and C# at both Valencia Community College in Orlando, and Seminole County College in Sanford, Florida. Susana also plans to meet her goals of completing an MBA. Technical, detail-oriented, and creative, Susana is also a visual artist who has taken classes in Photography at Crealde School of Art in Winter Park, Florida, and has experience in wedding photography and t-shirt design.


Technical Writer, Technical Editor, Proposal Writer, Content Strategist,
Certified Professional Resume Writer (CPRW) and Interview Coach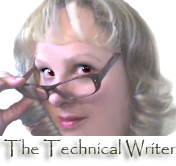 Susana's creative writing, poetry, photography, and cartoons have appeared in many publications and online sources, but for the major part of the past two decades, she has focused on technical writing, including software manuals, online help, tutorials, business requirements, use cases, operation and maintenance (O & M) manuals, Interactive Electronic Technical Manuals (IETMs), website content, blogs, resumes, policies and procedures, proposals, and product descriptions for e-Commerce sites. (For more information about Susana's technical writing experience, visit Technical Writing and Susana's Technical Writer Professional Profile on Linkedin.com).


The Creative Writer/Artist/Designer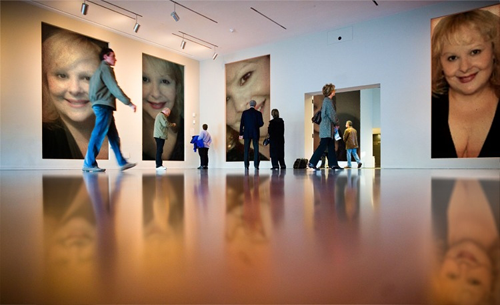 At Write Way Designs, Inc., Ms. Rosende specializes in both technical and marketing writing, and website, logo, and graphic design, so she can assist with all your communication needs. Not only can Susana help drive new customers to your company through persuasive communication, she can also provide effective documentation for your existing customers.

For more information about creative copy, marketing writing, and website and logo design, visit Copy Writing and Web Content Strategist. Also, ensure to review the content and web design of both Viera Children's Academy.com and ebahelp.com. Get more information at Web Design and Creative Services to include photography, illustration, mural painting, logo design, and web design.

Also, for great gift and decorating ideas, visit Susana Rosende Art Gallery and Studio including illustrations, paintings, and photography, and About Susana Rosende Art on Linkedin.com.

An accomplished Artist, Susana paints murals and sketches cartoons, caricatures, and portraits, and also offers photojournalism and photography services for family, professional, and pet portraits. See Photography, Creative Services, Art, and the Oh Susana! Comic Strip.

Do not forget to visit the Write Way Designs Art Gallery and Gift Shop for original calendars, prints, mugs, and mousepads for your business, as well as custom-designed t-shirts for your company, team, and whole family...even the dog!
Translation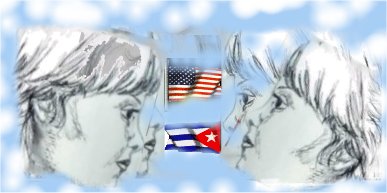 A first generation Cuban-American, Susana is also bilingual English/Spanish, and has extensive experience translating software screens, websites, articles, software manuals, and instructional materials. For more information, visit Translation Services.


Brian Christopher Lutz


Music Composition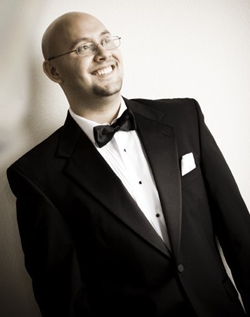 Brian Christopher Lutz, a December 2009 graduate from Florida State University (FSU), holds a BA in Music Composition and has experience in composing music for the film industry. Click the following links to learn about Brian's music composition for the film LUCKY BREAK: http://www.imdb.com/name/nm3786991/ and
http://www.myspace.com/BRIANLUTZ http://www.brianlutzmusic.com
Music Composition, Song Writing, and Performance
In the 7th grade, Brian began studying electric guitar under Guitar One Magazine's noted luminary, Bill Peck, the teacher of Creed's Mark Tremonti and the first guitarist published in a major US guitar magazine (Guitar One Sept 2006) to feature the 8 finger LEGATO HARMONY tapping technique. Brian trained by practicing up to fourteen hours per day during school breaks and made his public debut in 6 months, at age 13 performing a range of genres from classical to heavy metal. By age 14, Brian began giving private guitar lessons.

In high school, Brian taught himself to read music and compose. After being invited to play at Earth Day Birthday, Brian enrolled in the FSU College of Music in 2005. Brian honed the craft of film scoring under Professor Brian Gaber, who insisted his pupils possess the versatility to score films of any era or genre, in addition to television commercials. Brian studied composition under Dr. Richard Zarou and Nathan Garris and classical guitar under Pavarotti accompanist, Sebastian Fox, as well as Yale's School of Music graduate and visiting adjunct professor at Florida State University, Zachary Johnson.

Shortly after graduating from the FSU College of Music in 2009, Brian scored his first film short, Lucky Break, directed by Mark Bauer. In April 2010, Brian lectured at the Tallahassee Film Festival and led a two-hour workshop exploring the film scoring process.


Click this link to see the film short and to hear Brian's filmscore for Lucky Break.
Content Strategist, Article and Copy Writer, Technical Writer, Certified Professional Resume Writer (CPRW) and Interview Coach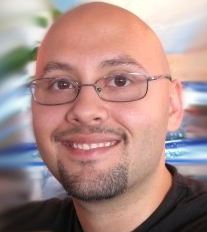 Not only is Brian an accomplished musician and composer, he is also an outrageously creative writer who will paint you a Blue Sky in words. If you need someone who can think big and connect the dots between great story ideas and your online audience, look no further! Brian is not only highly creative, he has a strong grasp of English grammar. Brian's experience runs the gamut from creative writing, technical writing, editing, website content and product descriptions to play and script writing.

Brian offered his Technical Writing services to Loans Interactive and Web Designers of Orlando, creating end-user software procedures for Online Help using RoboHELP. For the Department of Defense (DoD) at JHT, Inc., Brian created Interactive Electronic Training Manuals (IETMs) using XML, Mil-STD, and ADDIE. At Write Way Designs, Brian wordsmithed product descriptions and website content for Tots N Style, an online children's clothing and furniture online store.

Brian is also an accomplished playwright, having written, directed, and performed in skits and plays from middle school (where his 8th grade class performed his own original play, "The Hands That Shaped America") through high school, college, and beyond. As one of his many projects, Brian is currently creating a rock opera.

Hire a writer who will knock your socks off. Contact Brian today: 407-492-6507 and brianlutz86@gmail.com


Instruction, Tutoring, and Training
At the A-rated Winter Park High School in Winter Park, Florida, Brian was a Bright Future's College Scholarship recipient for his honor student status in the International Baccaulureate (IB) program. Today, Brian is a highly regarded tutor for high school and college level Math, English Grammar, and Creative Writing.

Additionally, Brian's experience in performance and music composition and his degree in Music from Florida State University, Tallahassee, Florida, make him an excellent tutor and instructor of Music Theory and Classical Guitar.


Customer Service and Sales
A definite "People Person," Brian is also an experienced and accomplished salesperson (Cutco Knives) and Customer Service and Technical Support Representative (Loans Interactive).

A true Renaissance Man, Brian's passion is decidedly The Arts, with Music Composition topping the list. Independent filmmakers, take notice if you are seeking a composer! If you are a band or singer looking for a songwriter, a playwright looking for a script doctor, or a guitar or music student in need of a tutor or instructor, contact Brian today! Likewise, if you need a creative or technical writer or wordsmith, Brian is THE MAN!

Contact Brian directly at brianlutz86@gmail.com or 407-492-6507.


Jue Zou Lutz

Marketing, Advertising, and Public Relations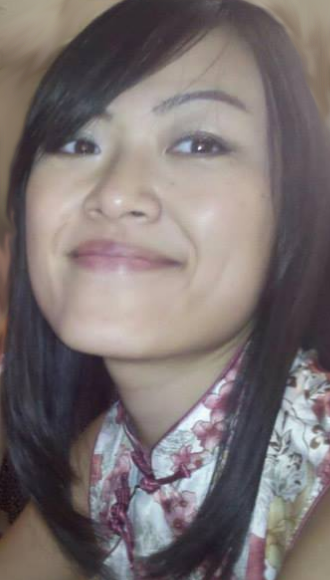 Put your business in the hands of this Marketing Guru. Jue has the solid grasp of social media to leverage the power of the Internet through online PR, content strategies, viral marketing, and more.

Not only does Jue have extensive experience as a Marketing Director, she holds a Masters in Integrated Marketing Communications from Florida State University (May 2009), where she held a 4.0 Straight A average and gained a wealth of knowledge in Marketing, Advertising, Public Relations, and Sales.

Professionally, Jue has extensive experience in developing online advertising campaigns, email and article marketing, and public relations programs for international firms, as well as in conducting in-depth market research and analysis, and strategic planning, event planning, and execution.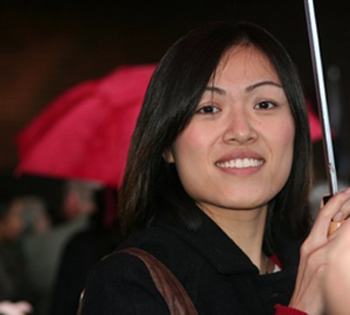 Jue is also a highly driven and successful manager, and most recently held the position of Marketing Communications Manager at One Cent City, Inc. and General Manager for the international online laptop bag company Targe Online.

Jue (pronounced Jway) was born and raised in Beijing, China and is fluent in Mandarin Chinese. In addition to Marketing and Advertising services, at Write Way Designs, Jue offers English/Chinese translation and interpretation services. For more information, visit Translation Services.
For advertising and marketing assistance for your business, as well as for English/Mandarin translation and interpretation, contact Jue at 407-492-6572 or zoujue@gmail.com.






Joseph Robert Gillotti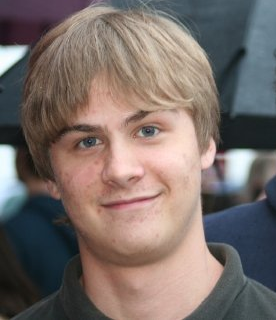 Software Engineer, Web Programmer, System Administrator, Reliability Engineer
Write Way Designs also collaborates with Joe Gillotti. from JRG Productions and Joe Gillotti.com for back-end systems programming to create chat rooms, social networking sites, forums, and online stores (using PHP, Python, Perl, Ruby, Bash, MySQL, PostgreSQL); for front-end web development ((X)HTML, CSS, Javascript); server administration (Linux, FreeBSD); and networking/technical support.

Joe has been creating websites and building, troubleshooting, networking, and upgrading PCs since he was 10 years old. As a child, Joe's goal was to be an Inventor, and in fact was known to bring home pockets full of dollar bills from selling his inventions. When he turned 11 years old in 2004, he had an idea to create a videogame website that would allow online gamers to play for free. Not only did he create the website and his own videogame (Computer Trivia with Joe), he also wrote to professional videogame designers and asked them to donate games for his site. The website he created in grade school at the age of 11 -- Joseph Robert Gillotti Productions (JRGP) at JRGP.org -- is still used by gamers throughout the world today.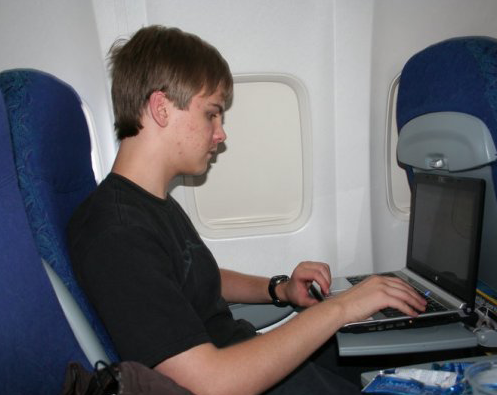 At 17 years old and a senior in high school, Joe created an original open source information PHP script, Linfo - Linux Information for fast cross-platform UNIX systems. Additionally, as a Freshman in college, he was hired by TransHuman Design as a developer for SOLDAT, a cross-platform, multiplayer war game created by Michael Marcinkowski of Poland, that is so popular, it has its own page on Wikipedia.

Joe also simultaneously started a videogame hosting business, Gentlemen and Scholar Hosting with his best friend and college roommate, a fellow software engineering student. Joe is also heavily involved in UNIX server administration, including compiling and installing software from source, package management, firewall configuration, partition management, software raid configuration and maintenance, shell script writing and management, and more.

An engineer who also writes, Joe also has a strong grasp of English grammar and is a concise and detail-oriented technical writer and proofreader. Not only does he properly document his programming code, he is also experienced in technical writing, including creating online help, websites, and technical blogs and tutorials.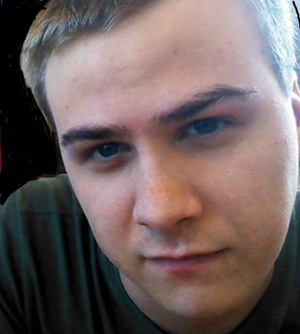 By January 2014, Joe had completed his Sophomore year in college and was hired by Linkedin.com, an online professional networking site, in Mountain View, California, as a Site Reliability Engineer.

To learn his availability for part-time projects, text Joe at his cell number 407-421-8593 or send email to joe@joegillotti.com. See his updated portfolio and resume at http://joegillotti.com.


Patrick Barbarin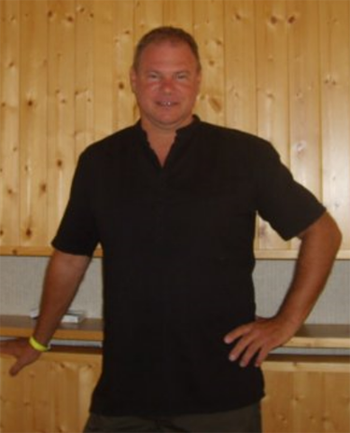 Write Way Designs welcomes freelance service providers from around the world, such as Patrick Barbarin, an English/French translator based in France.

Patrick is a native French speaker who has been offering technical translation services since 1989.

We are happy to welcome Patrick to the Write Way Designs team!

Contact Patrick for your translation projects at: pabarbarin@gmail.com
+33 (0) 322 235 891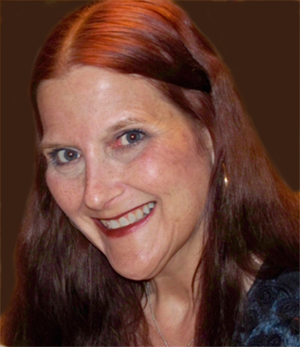 Sharon Manning




Bookkeeper/Copywriter Resume


Write Way Designs is happy to welcome our newest team member, talented Sharon Manning, a Bookkeeper and Copywriter who hails from Riviera Beach, Florida, USA! Sharon is also a Creative Writer and Poet. Stay tuned for Sharon's helpful foreclosure defense and budgeting advice and articles at The Ordinary Joe page of our site, as well as for her creative Poetry services at our new Poet-for-Hire page, where Sharon offers custom poems for special occasions, printed on designer paper that is suitable for framing.

Whether you need a new or updated software manual, resume, website or logo design, proofreading or writing of fresh articles, marketing or translation for your website or portfolio, music for your video, or a script doctor for your independent film, or even a photographer, cartoonist, poet, or designer, allow Write Way Designs to make your next communication project a success!





Our team is happy to serve you and your business today!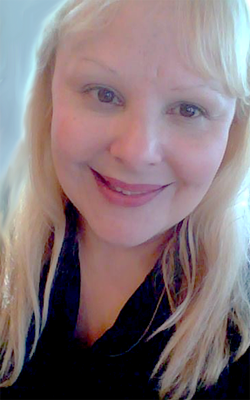 Susana Maria Rosende, President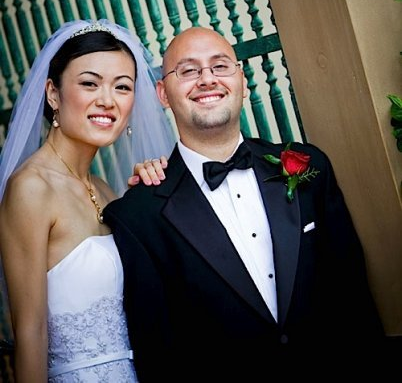 Jue Zou Lutz, Marketing Director and Brian Christopher Lutz, Senior Technical Writer and Composer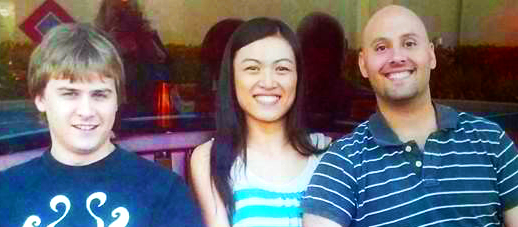 Joe Gillotti, IT Director/Software Engineer, Jue Zou Lutz, Marketing Director, and Brian Christopher Lutz, Senior Technical Writer and Composer at Write Way Designs at Corporate Headquarters in 2013 in Orlando, Florida, USA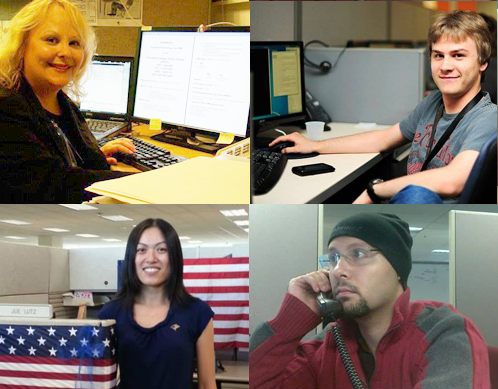 Top Left-to-Right: Susana Maria Rosende, President and Senior Staff Technical Writer and Joe Gillotti, IT Director and Software and Reliability Engineer
Bottom Left-to-Right: Jue Zou Lutz, Marketing Director and Brian Christopher Lutz, Senior Technical Writer and Composer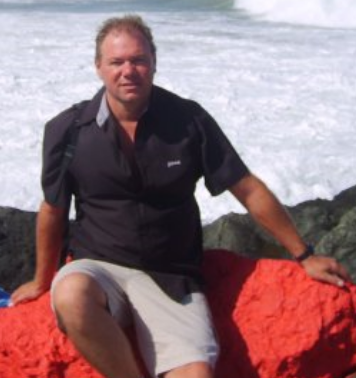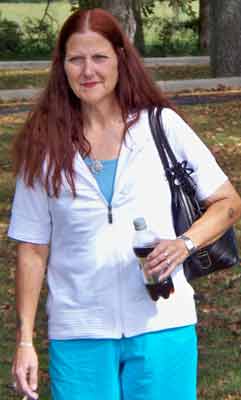 Patrick Barbarin, French Technical Translator in Paris, France and Sharon Manning, Creative Copywriter and Bookkeeper in Riviera Beach, Florida, USA